ONE MANDANI BAY TOWER 4 OFFICE SPACE IN MANDAUE CITY, CEBU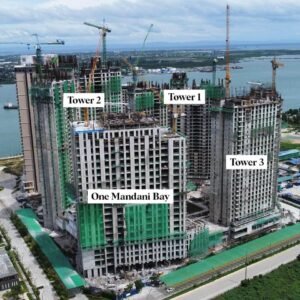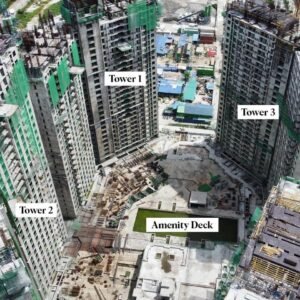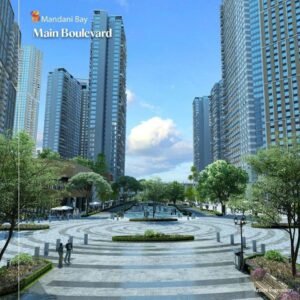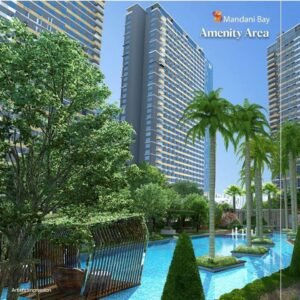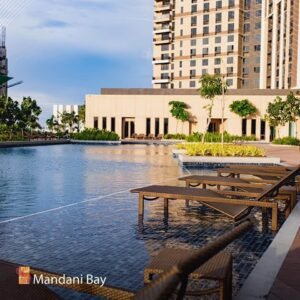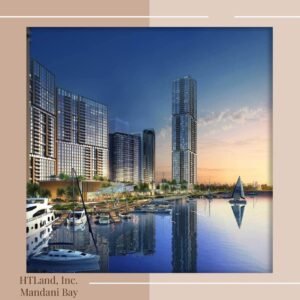 One Mandani Bay, a building compliant with international standards in responsive infrastructure, professionally managed, and equipped to be a globally competitive business hub. Using the best aspects of glass and concrete, One Mandani Bay appears emblematic of modern architecture. The ample use of lines on the surface of the building articulate both lightness and strength.
LOCATION
Located within the fully master-planned development of Mandani Bay, One Mandani Bay benefits from the best nature-embracing aspects of the completely integrated property – environmental sustainability, well-thought-out expanses between structures reminding tenants to breathe and downshift from time to time, and thoughtful spaces that make for better human connections.
Sustainably built. Ecologically responsive. State-of-the-art. This architectural gem is not only part and parcel of the development's master plan; it is also the beginning of Mandani Bay's advancement as Cebu's next business district.
The future of work in Cebu begins at One Mandani Bay.
1 min Singapore School Cebu
1 min Cebu Doctors' University
2 min Parkmall
5 min Chong Hua Hospital
5 min University of Cebu Medical Center
8 min SM City Cebu
8 min Radisson Blu Hotel
8 min Bayfront Hotel
15 min Cebu IT Park
15 min Mactan Cebu Int'l. Airport
BUILDING FEATURES & AMENITIES
The Grand Lobby, One Mandani Bay's defining space, includes a café lounge and an unenclosed exhibit center.
This entrance hall alone embraces a 500-square-meter floor area with a double height ceiling, expansive glass panels, walls covered in subtle natural finishes, and nine elevators.
With this much space, the Grand Lobby allows for prized art pieces or automobiles to be displayed or select public events to be hosted without disrupting the to and from of tenants and guests of the building.
Tenants and guests are welcomed into the building through a wide Porte cochère – a canopied receiving area and drop-off center located right along F.E. Zuellig Avenue. Raised two meters above street level, this feature is not only unique to One Mandani Bay as an office tower; it also maintains privacy while allowing for maximum access to and from Mandani Bay.
A landscaped garden right at the frontage creates a vibrant welcome that preludes to the fine spaces that await within the structure.
Grand Lobby
Café Lounge
Exhibit Area
Elevator Lobby (3 meters wide)
9 Elevators for Passengers
1 Elevator for Service
Office Hallway (1.5 meters wide)
Power (100% Backup)
Security System
Visitor Management System
CCTV System inside Elevators & Grand Lobby
Fire Detection & Alarm System
Provision for FDAS
Sprinkler System
Fully Air-Conditioned Grand Lobby Hallways
Common Toilets
Roof Deck
Provision for Helipad
 More Photos (Click the thumbnail to enlarge)
ONE MANDANI BAY TOWER-4
30- storey building
196- unit office space
10- elevators
2,382- sqm floor area
 UNIT FEATURES & PROVISION
Poised to become the definition of luxury office spaces in Cebu, One Mandani Bay will have top-of-the-line fixtures; Heating, Ventilation, and Air Conditioning (HVAC) systems; and features fit for a remarkable first in a world-class development.
One Mandani Bay offers prospective tenants a clear edge in business through intuitive office spaces classified into three tiers – Penthouse, Premium, and Standard – and the entire 7th floor dedicated to executive meeting rooms and function rooms. All office floors will have common areas.
One Mandani Bay's office units elevate the way modern work is done. Ever-modifiable floor plans are based on modules that enable putting together simple or complex, big or small office spaces.
Each floor will incorporate eco-friendly, state-of-the-art features, modern technological access systems, and premium finishes.
Flooring (Bare Shell)
Ceiling (Concrete Slab)
Partitions – Tool-jointed; Bare Concrete Hollow Block (CHB) Wall
Toilet & Pantry Area (Provision Only)
Hallway Office Walls (None)
Air Conditioning System
Provision for Variable Refrigerant
Volume/Flow (VRV/VRF) System (AC unit to be provided by tenant)
Fire Detection & Alarm System (FDAS)
Provision for FDAS and Sprinkler Systems in every unit
Fiber to the Home (FTTH) – any brand
Power (100% Backup)
    THE MANDANI BAY DIFFERENCE
Features and elements that set the township apart from other developments.
Mandani Bay spans 20 hectares and will have 21 towers. Residential, commercial, office, and recreational components have been designed to seamlessly blend with expansive features including Lifestyle Spaces and podium amenities. 
One of the most defining characteristics of Mandani Bay is its harborside setting. The extensive water frontage stretches 500 meters and the Boardwalk that underlines it will feature retail spaces and restaurants. Throughout the property, a great many outdoor spaces for cultural activities and water features that highlight Mandani Bay water-inspired motif can be found.
Strategic Location
Impressive Scale
Master-planned Layout
Element of Water
Embracing Nature
Interconnectedness
Expansive Scenery
Distinguished Lifestyle
Powerhouse Developer
Top-notch Consultants
More Photos (Click the thumbnail to enlarge)
 UPDATED AS OF OCTOBER 18,2023
PREMIUM FLOOR OFFICE SPACE
UNIT DETAILS:
7th floor is dedicated to executive meeting room and function rooms.
Aside from having a business space for rent.
All office floors will have common areas.
PEZA Registered
BERDE Registered Bldgs.
VRF-HVAC System
Variable Refrigerant Flows (VRF) HVAC (Heating ventilation air conditioning system)
Floor: 1816
View: Amenity Deck
Unit Area: 102 sqm
 TOTAL PURCHASE PRICE: 24,563,385.00
20% Down payment/Equity: 4,912,677.00
Reservation Fee: 200,000.00
Monthly Down payment: 134,647.00 for 35 months
80% Remaining Balance thru Bank Financing
Loanable Amount: 19,650,708.00
AmanciaLand ReaUlty a Real Estate Firm which caters your Real Estate need..
HOME is WHERE our STORY BEGINS….
How to start??
Feel free to ask more about this project..
 Gildin D. Pagdato
Real Estate Broker
PRC lic. # 0020705
 TNT Cell: (+63)912-0824-739
DITO Cell: (+63)991-2224-815
Email

: gildin.pagdato2019@gmail.com


FB

:https://www.facebook.com/gildin.pagdato.9/


Website

: https://pagdatoproperties.amancialandrealty.com/
Supervising Real Estate Broker
Glenn S. Amancia  PRC lic. # 0020705
Our team of Amancialand Realty helps you process your housing loan, MECO/VECO & WATER Connections..
View all my Listings of House and Lot  for sale in Cebu City, CEBU SOUTH PROJECTS  Talisay City, Minglanilla, Naga Cebu, San Fernando, Carcar City and Toledo City, Argao,
CEBU NORTH PROJECTS Mandaue City, Consolacion, Liloan, Compostela, and Lapu-lapu City.